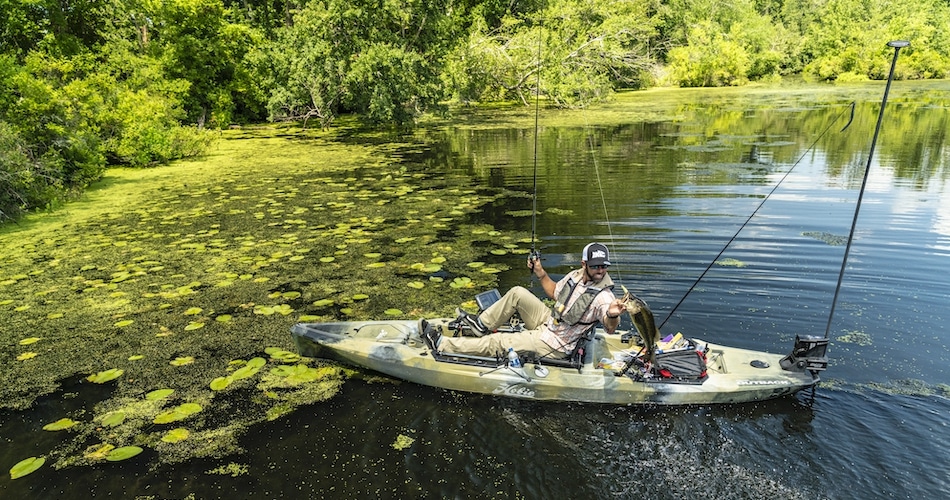 Ike's Kayak Tournament 2020
For the last three (3) years, The Ike Foundation has held its yearly kayak fishing tournament on the tributaries of the Delaware River. Due to popular demand, we have reformatted our tournament for 2020. This year's tournament will be held on Lake Hopatcong, NJ. Anglers will all fish on the same body of water and compete in New Jersey's biggest kayak tournament! Owners of all kayak brands are welcome, paddle and/or pedal power. This event will be capped at 130 so sign up ASAP! Prizes from Lowrance, Flambeau, Ram Mounts, Gerber, Hobie and many more will be given away so act now! Our mission is to get more kids fishing and, in the outdoors, especially youth in areas where those activities are not readily available.
Registration open from Tuesday, October 8, 2019 to Friday, September 25, 2020
$125 Entry Fee ($100.00 Early Entry Fee Cut-off April 30th, 2020) with a 130 Angler Cap, 1- Day event
Kayak anglers may launch from any public launch and/or marina (Ramp fees may apply)
75% of the proceeds are donated to the Ike Foundation with 25% pay-out going to 1st place
Prizes will be awarded for the Top 5 finishers
Captain's Meeting will be held at 6:00 pm at Ramsey Outdoor 281 NJ-10, Succasunna, NJ 07876 – Get Directions in Google Maps
Awards Ceremony and Check-In location TBA
A Catch, Photo, Release format will test an angler's skill on New Jersey's biggest lake, Lake Hopatcong. Anglers will be able to turn in their longest 5 Black Bass.
Eligible Fishing Locations are all Lake Hopatcong waters accessible via public launch and/or marina.
Event Schedule
MANDATORY CAPTAINS MEETING
09/25/2020 06:00 PM
Ramsey Outdoor Store, 281 New Jersey 10, Succasunna, NJ
LINES IN THE WATER
09/26/2020 06:00 AM
LINES OUT AND LAST FISH UPLOAD
09/26/2020 02:00 PM
CHECK-IN DEADLINE
09/26/2020 03:00 PM
About The Ike Foundation
The Ike Foundation was established in July 2014 by professional bass fishing tournament angler Michael Iaconelli with the main goal of getting more kids involved with the sport of fishing. The Ike Foundation will assist civic organizations, existing youth fishing organizations, and other charitable organizations in sponsoring events and functions which promote fishing to both inner city and rural youth. These events and functions will teach young people the sport of fishing, the ecology of the outdoors and the responsibility each person has in order to maintain our planet's natural resources. The Ike Foundation is an IRS registered 501(c)3, a non-profit foundation. Gifts to the Ike Foundation are fully tax-deductible to the maximum extent allowed by law.