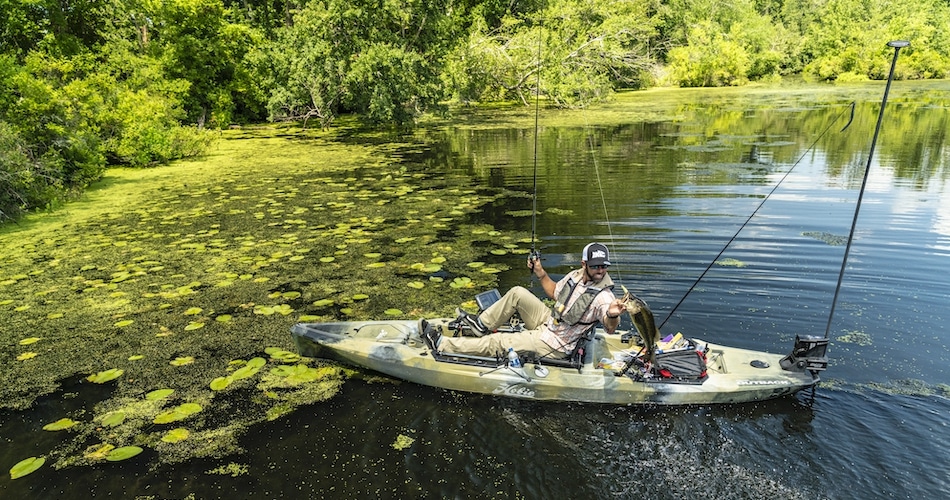 Date
Oct 02 2022
Expired!
Ike's 2022 Kayak Bass Tournament
October 2nd, 2022 on Lake Nockamixon
Want your chance to fish in Ike's Kayak Bass Tournament?! Sign up now for The Ike Foundation Kayak Tourney. The Ike Foundation has held its yearly kayak fishing tournament on the tributaries of the Delaware River and Lake Hopatcong. This year we're taking the tournament to Lake Nockamixon, PA. Anglers will all fish on the same body of water and compete in one of Pennsylvania's biggest kayak tournaments! Owners of all kayak brands are welcome, paddle, kayak motors, and/or pedal power. This event will be capped at 100 so sign up ASAP! Prizes from Lowrance, Flambeau, Power Pole, YakAttack and many more will be given away so act now! Our mission is to get more kids fishing and, in the outdoors, especially youth in areas where those activities are not readily available.
Identifiers will be handed out the night before the tournament at check-in.
$125.00 Entry Fee with a 100 cap, 1- Day event
Location: Lake Nockamixon, PA
Kayak anglers may launch from any of the (5) lake launches.
–3 Mile Boat Launch
–Stover Hill Road (Car Top Only)
–Deer Wood Lane Launch (Car Top Only)
–State Park Marina Launch
–Tohickon Launch
–Haycock Launch
($15.00 Ramp fees may apply)
Cash Prizes: For 2nd, and 3rd place. Payouts TBD.
Prizes will be awarded for the Top 5 finishers