Thank you to everyone who made our scholarship program a success, and all the amazing students that submitted applications. In the end, from the many applications we received, we had to select the 5 students we felt were most qualified to receive the $1500 scholarships. Below are our 2017 Ike Foundation College Scholarship recipients.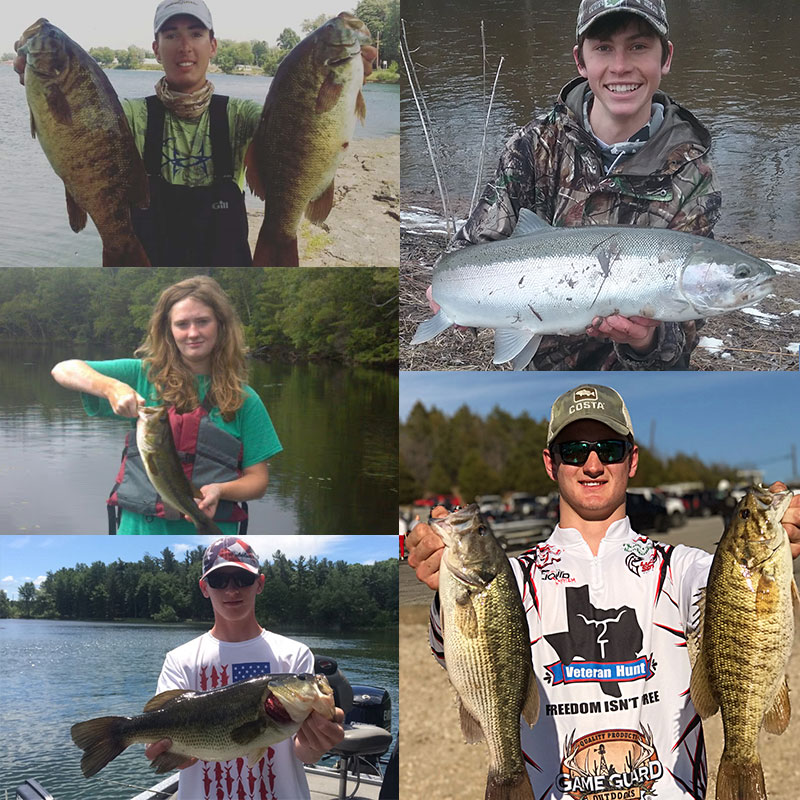 Clockwise from top left: Perry M. from New York, Bradley G. from Wisconsin, Josh S. from Texas, Hunter E. from Virginia and Brittany F. from Maine.
2018 Foundation Scholarship
The Ike Foundation awards scholarships to high school seniors pursuing full-time enrollment in a 2-year or 4-year college or university in the United States. Awards are based on financial need, academic achievement, demonstrated volunteer commitment (preferably in the fishing or conservation world), and a personal statement of how fishing has impacted your life and prepared you for college.
In 2018, The Ike Foundation will provide a scholarship of $3000 to 5 individuals to attend college.